Extend your ADB AppControl features!
Thank the developer and support the further development of his projects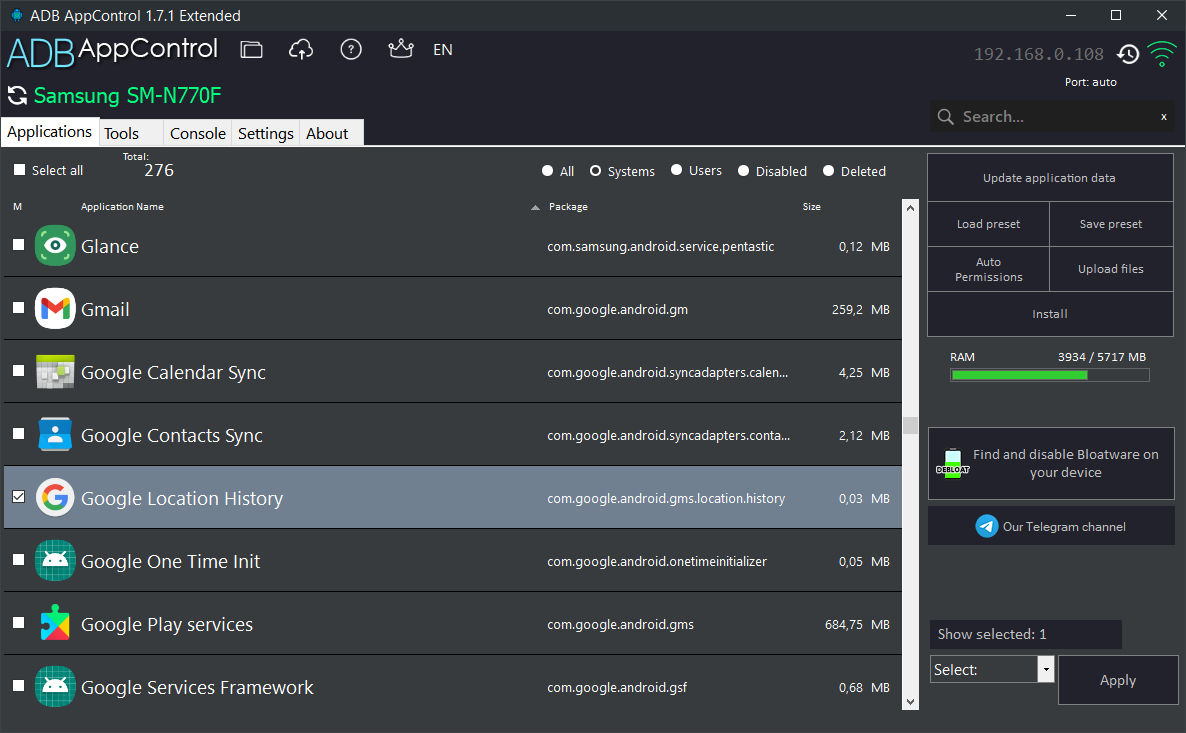 What is an Extended Version?
From the first day of creating the program, I strived for simplicity and minimalism, in order to make the work with the applications as convenient as possible for everyone, even for not very experienced users. I wasn't going to add any settings that might be confusing, and I tried to make the interface intuitive. And, judging by the positive feedback, I did a pretty good job. I've even been asked not to complicated the program in any way with features that you can easily do without! But as practice has shown, many people also want to be able to customize the program for themselves and looking for more options. That's how the idea of creating an Extended Version with settings for those who want more and are willing to support the project came about.

But most importantly, it's my way of saying thank you to those who support me and my project.
All the features of the free version
All levels of cleaning from bloatware (debloat wizard)
Batch applications installation
Quick app search on more than 10 services, including Google Play and XDA
Adjusting font size and icons in the apps list
Sorting applications in the list
Unlimited file transfer to the device
History of previously connected devices for fast wireless connection
Ability to install applications and apply presets by dragging a file into the program window
Exclusive ADB key protection feature
Updates will add more features that will make your experience with ADB AppControl even better.
To activate the program you need access to the Internet!
1) Make sure that you are using the latest version of ADB AppControl.
2) Launch the program. Go to the Settings tab and click the Activate button.
3) Copy your activation key, paste it into the box and click OK.
Be sure to save your activation key in a safe place - it cannot be recovered.

Important: After activation you will not be able to activate the program again with this key for some time.

- The activation key provides access to ADB AppControl Extended functions from 1 PC.
- The activation key has no expiration date.
- You will receive all current and future updates available for the Extended version of the program.
- You can reactivate the program, but not more than once in 7 days.
- For activation and for some functions the program requires Internet connection.
- The activation key may not be transferred to third parties, may not be used for commercial purposes and may not be used for disassembling, reverse engineering or any other modification of the ADB AppControl software.
- In case of violation of these terms, the developer reserves the right to limit the user's access to the functions of the software.